At Enviva, we recognize the potential biomass has to reduce the global carbon footprint. Below are a few reasons woody biomass is such a strong renewable energy solution.
Reduced Carbon Emissions
Like fossil fuels, biomass releases CO2 when burned. However, the CO2 released by woody biomass fuel is already part of the earth's natural carbon cycle, in which CO2 is absorbed from the atmosphere during the growth of a tree and then re-released after it dies and decays. As such, the use of biomass fuel does not result in a net increase in CO2 levels.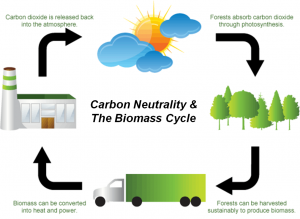 Fewer Pollutants
Studies at the National Renewable Energy Lab and the EPA, among others, have demonstrated that co-firing biomass with coal at utility power plants reduces the emissions of air pollutants such as mercury, smog-forming NOx, and acid-rain-forming SO2.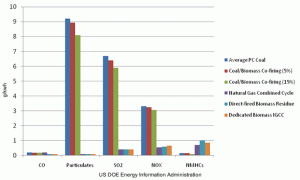 Reduced Depletion of Non-renewable Resources
Fossil fuels like natural gas cannot regenerate; once used, they are lost forever. Because continuous depletion is unavoidable, fossil fuel use is ultimately unsustainable. In contrast, a tract of forest uses sunlight, water and soil nutrients to regenerate within several years after being logged; responsible logging and reforestation practices have driven a steady growth in U.S. forest population since the second half of the 20th century, creating a renewable cycle of growth-harvest-energy-growth.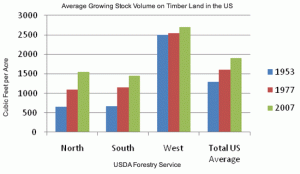 Firm Capacity
Biomass energy can be turned on (or off) on demand as needed, meaning that it is fully "dispatchable." It also maintains firm delivery capacity, in much the same way as traditional fossil fuels.