Join us and help drive the renewable energy revolution.
Connect sustainable fiber resources to the world.
Why Enviva?
We are a mission-driven, passionate, and fast-growing industry leader that invests in our people and contributes to our communities.
Join Our Mission
Our mission is to connect biomass sources to energy consumers, reliably providing customers throughout the world with biomass fuels to improve the environmental profile of energy generation.
We will increase adoption of Enviva biomass.
We will improve the environment.
We will invest in people.
We will make decisions for this and the next generations.
Compensation and Benefits
Enviva offers highly competitive pay and a generous benefits package that includes paid time off, multiple health insurance options, dental, vision, disability, life insurance, and wellness programs. All positions are bonus eligible.
Enviva Corporate Headquarters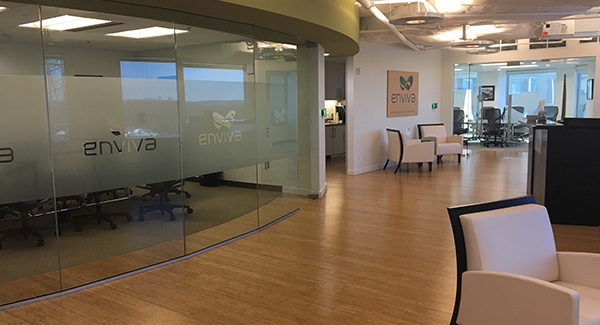 Enviva's custom-designed light-filled headquarters is located in the heart of downtown Bethesda, Maryland, close to Metro, and surrounded by restaurants, shops, and amenities. The Bethesda team includes professionals in a wide range of disciplines, from finance and accounting, to global sales and marketing, to human resources and information technology, along with industry specializations such as pellet manufacturing, environmental health and safety, and forest health and conservation.
Raleigh Operations Headquarters
Our recently opened operations headquarters in Raleigh, North Carolina, is home base for construction, engineering, and other operations teams, as well as regional leaders in environmental health and safety, human resources, finance, and other disciplines.
Plants and Ports



At Enviva, safety is
the most important
driver of operations
Safety, problem-solving, and continuous improvement drive activities at Enviva's pellet mills and port facilities. As an industry leader, we are often the first to solve an engineering problem, to develop a more efficient process, to integrate a new technology, or to implement a new safety protocol. Whether you are in an entry level hourly position or a skilled engineering or leadership role, you will identify and help solve challenges as part of our continuous improvement process.
Fiber Sourcing and Sustainable Forestry
Enviva's fiber sourcing and sustainability teams work together and with land owners to ensure that every load of fiber comes from well managed forests and meets our strict requirements for sustainability.
International Offices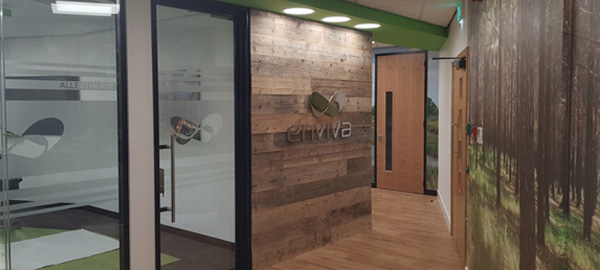 Our offices in York, United Kingdom and Tokyo, Japan facilitate interactions with our customers to ensure that we continue to meet their unique needs with the reliability, quality, and environmental stewardship they expect from Enviva.
Community Engagement
We believe in being good neighbors and giving back to the communities in which we live and operate. We volunteer and work with schools and youth programs, build houses with Habitat for Humanity, and invest in communities across the southeastern U.S. to create better infrastructure and quality of life, and help families participate more fully in the forest economy.
Featured Position – Plant Manager, Greenwood, SC
The plant manager must have at least five years overseeing and managing a plant. They must be familiar with hammer mills, drum dryers, environmental regulations, and emissions standards. Experience in the biomass or wood pellet industry and LEAN manufacturing is also a plus. Strong computer skills (Excel, Word, Outlook) are required. In addition, this position requires:
Coordinating all plant-level operations, including production, cost, quality, safety, housekeeping, training, and maintenance.
Ensuring product quality and customer satisfaction 24 hours a day.
Identifying, interviewing, hiring, and training new associates.
Monitoring weekly cost analysis and making adjustments to labor, materials, and supplies to operate within budget.
Preparing and maintaining plant budget.
Maintaining overall plant safety. Ensuring safety meetings are conducted regularly.
Seeking out process improvement, cost-reduction initiatives, and product enhancements.
Learn more about this position

Follow Us
Keep in touch. Stay up to date on Enviva and possible opportunities that are open in areas that interest you.