Working Together
Toward a renewable energy future
Our partnerships are critical to our success. That's why we strive to form lasting relationships with everyone who is empowered by our efforts. Read on for three examples of key partnerships delivering renewable energy to new markets.
Enviva's partnership with Albioma
Bringing reliable biomass-fueled power to Martinique
Martinique historically relied upon imported oil to fuel power generation. This was both expensive and a poor choice for the environment. While the island has local sources of biomass—primarily residues from the sugar industry—this feedstock is seasonal and the available supply is insufficient to fuel a power plant of the needed size.
Enviva and other industrial-scale biomass suppliers changed this equation by offering a reliable back-up supply of wood pellets. This gave decision-makers the confidence that a biomass project could provide a reliable power supply year-round. In 2018, Albioma completed the 40-megawatt Galion 2 power plant, the first large scale thermal power plant in the Caribbean operating 24/7 and fueled entirely by biomass. Today Galion 2 provides 18 percent of the total electricity production and 75 percent of the renewable energy production in Martinique. In addition to supporting local jobs, the plant creates a market or local biomass, further supporting the Martinique economy. The Galion 2 project won Albioma the Caribbean Renewable Energy Forum' Biomass Project Award in October 2017.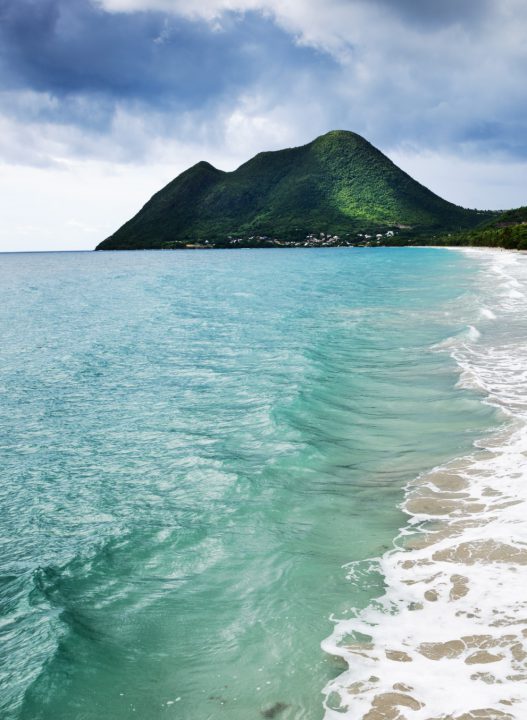 Ørsted's leadership
Successfully replacing coal with biomass
Once heavily reliant on coal for electricity generation and its district heating system, Denmark's coal consumption 20 years ago stood at close to 6 million metric tons. Alongside oil, coal was crucial in generating heat for Danish households, especially during tough Nordic winters that increased the need for security of supply. However, the country vowed to become less reliant on energy imports and committed to reduce carbon emissions. Denmark commenced a huge investment program that increased renewable energy resources, energy efficiency, and the complexity of its district heating scheme.
Wind and solar projects were the first renewables brought in at industrial scale. Wood pellets became part of the country's fuel mix in 2012 and have formed an important pillar of Denmark's energy security.
The country's wood pellet demand doubled to 2.1 million metric tons as of 2017. Over the same time period, coal consumption plummeted 35 percent to 2.7 million metric tons, declining even further to around 1.6 million metric tons in 2018.
Ørsted, Denmark's largest energy provider, was a big player in driving this transition. As part of its vision to become a company that runs entirely on green energy, Ørsted committed to completely exiting coal by 2023, adopting a strategy that instead focuses on wind, solar, and biomass.