We in the wood pellet industry are helping forests and the environment
December 11, 2017
December 11, 2017 (source)
This post first appeared in The Charlotte Observer on December 11, 2017.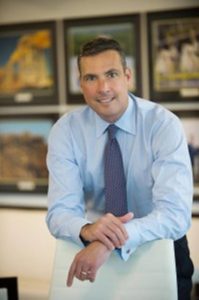 Leaders from nearly 200 countries met in Bonn, Germany, last month for the United Nations Framework Convention on Climate Change, which aims to advance the global effort to reduce planet-warming greenhouse gas emissions and build on the 2015 Paris Agreement.
As these nations seek sustainable and reliable sources of energy that enable the phase-out of coal and other fossil fuels, biomass produced sustainably in North Carolina is playing an increasingly important role in improving the environmental profile of energy generation and in providing economic benefits to communities.
During the conference, a coalition of 20 countries pledged to phase out coal energy by 2030. An additional 19 nations, representing half the world's population, including China, Britain, Argentina and India, committed to using more bioenergy to limit climate change.
These nations see the benefits of using biomass energy, which offers a 74 to 85 percent lifecycle reduction of greenhouse gas emissions compared with coal, while providing a reliable source of energy that complements the intermittency of wind and solar energy. Sustainable sourcing is a key part of their commitment, presenting tremendous economic opportunities for North Carolina.
Enviva is the world's largest producer of industrial wood pellets used as fuel; we operate three production plants in North Carolina and are building a fourth. Enviva's pellets, which we export through our terminals at the ports of Wilmington and Chesapeake, provide an alternative to help meet ambitious reductions in greenhouse gas emissions, while contributing to the long-term health of working forests in North Carolina and throughout the Southeast.
First, we source only the lowest-quality wood from working forests. This wood is a natural byproduct of traditional timber harvests undertaken to make products like furniture and building materials.
Only 2 percent of the working forests in the Southeastern United States are harvested each year, while the remaining 98 percent continue to grow and store carbon. Forest area has increased by more than 320,000 acres since we opened our first wood pellet production facility in 2011. This demonstrates that working forests thrive when managed sustainably, and we can help ensure their protection and growth.
Second, managing a resource as important as our forests means we don't just comply with all local, state and federal laws; we do more, like developing leading-edge sustainable sourcing programs like our Track & Trace™ system, which provides transparent, publicly available data about Enviva's sourcing. We also go a step further by investing in the Enviva Forest Conservation Fund, which contributes to the protection of ecologically sensitive areas.
Finally, our commitment to investing in local communities is equally important to us. Since we began operations in the state in 2011, we have built an employee base of more than 320 North Carolinians, supported an estimated 700 additional secondary jobs and now generate approximately $500 million in economic activity annually. We also help support more than 1,000 private landowners in North Carolina by purchasing wood that would otherwise go to waste.
The growing global demand for sustainable, low-grade wood fiber for biomass energy continues to bring enormous benefits, including reduced carbon emissions, increased forest area, and more jobs for North Carolinians while moving us toward a lower-carbon future.
Keppler is the CEO of Enviva, the world's largest producer of woody biomass fuels.