Enviva's Track and Trace Results Reinforce Sustainability Practices
July 20, 2017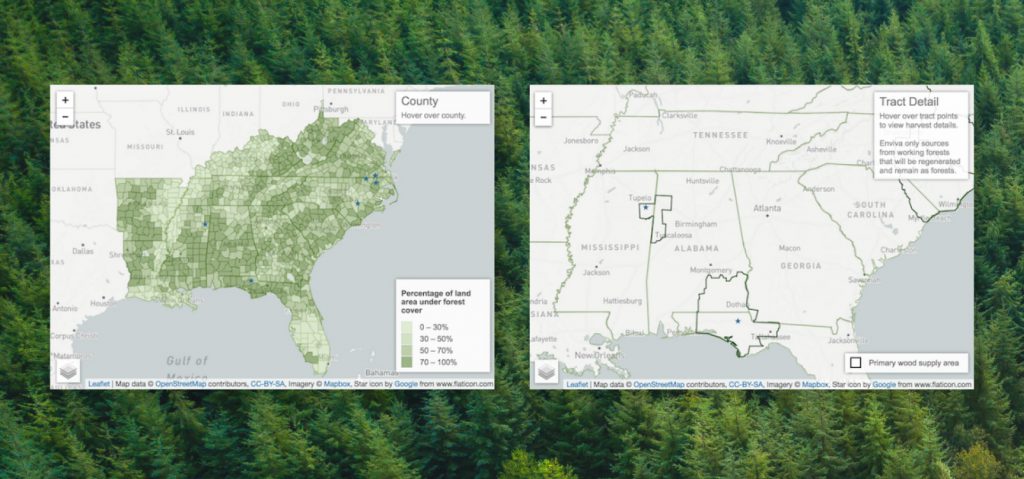 Today, we released the latest data from our innovative Track & Trace system. We now have 15 months of sourcing data and information, enabling us to provide unmatched transparency about the origin and sustainability of every truckload of wood that comes to Enviva directly from the forest. We know the precise condition of the forest and its habitats, the location of the harvest site, who owns the land, the type of forest, how it was harvested, the number of years since the last harvest, the number of acres harvested, and the percentage of the total harvested volume for each tract that came to us (and by implication, the amount that was purchased by traditional forest products users).
As the world's largest producer of wood pellets, Enviva depends on healthy and growing forests and the natural habitats they support. From day one, we have been steadfast in our dedication to our people, to the communities where we work, and to the resources we use to make our products. Sustainability is embedded in everything we do, and our commitment to responsible sourcing is grounded in a deep understanding of our supply chain. Simply put: we thrive with responsible sourcing practices.
This wealth of data provides us with a detailed understanding of the wood we use. Most importantly, it helps us to ensure that our raw materials meet our rigorous sustainability requirements. The regional inventory data we summarize on our website also provides an assessment of our impact on the overall health of the forests in our region. As you can see for yourself, we can say, unequivocally, that forest area and inventory continue to increase in the areas where we operate.
This means that forests are thriving where we operate. This is a promising trend that economists have predicted: a robust market for forest products is the most important factor in determining the environmental health in a working forest landscape.
The release of our latest Track and Trace data – and the information it provides to our customers, partners, local communities and investors – is something that we are all very proud of at Enviva. We believe that our commitment to transparency places us at the forefront of our industry. I hope you will take the time to explore the latest data. We look forward to continuing to share what we learn [and welcome your feedback].