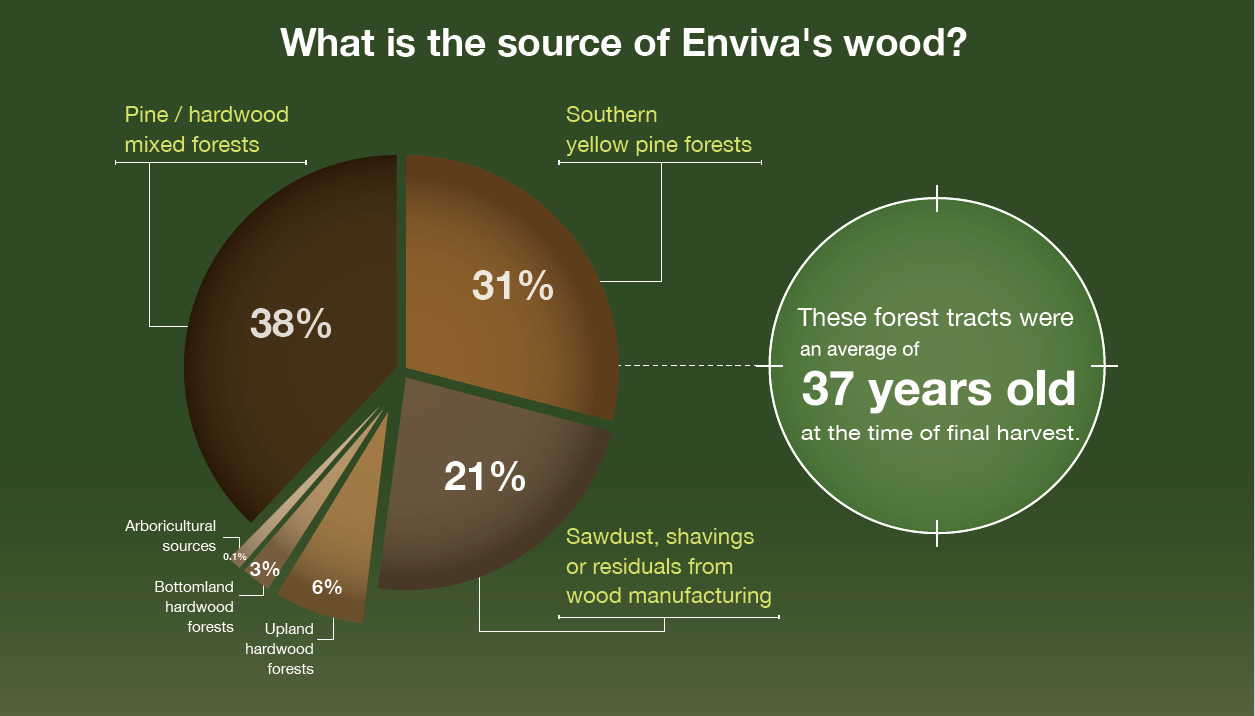 By: Dr. Jennifer Jenkins, Vice President and Chief Sustainability Officer
A few key facts: using Track & Trace data to inform the discussion
As the EU considers its renewable energy strategy this Fall, there has been a good deal of attention paid to biomass and bioenergy. Enviva often finds itself a target when people criticize bioenergy, and recent months have been no exception. Enviva believes just as strongly as our critics that we have a responsibility to protect forests, and our sourcing policies and practices reflect this. Today we're publishing our most recent T&T data for January-June 2017 and we'd like to use this opportunity to make a few points — based on our data — that we believe illustrate our commitment to ensuring that biomass is a responsible alternative to coal.
Enviva does not source from forests that will be converted to another use.
Enviva only sources from working forests where timber harvesting is the norm, and we simply do not purchase wood from tracts where the landowner does not intend to reforest: it's our policy. Measured data from the US Forest Service back this up: in our supply regions (i.e. the area immediately around our mills where it is economically viable for us to purchase wood), there is more forest area now than there was when we opened our first US mill in 2011. The fact that every year there is more forestland than there was the year before is a direct result of the robust market for forest products that exists in the Southeastern United States generally, and in our supply regions specifically. Enviva is a key participant in that market, and we know that working forests work.
Enviva's pellets are made from low-grade wood that is a byproduct of a traditional timber harvest.
This can be hard to visualize, but foresters will tell you that from every forest harvest, there can be 5-6 "products" created. Those products are separated by the logger at the point of harvest, and getting that product separation right can mean the difference between making a profit or not for a given landowner.
Some of the trees are big, round, sound and straight, and these are good for sawtimber, which is used to make long-lived products like furniture and housing construction materials.
By: Jennifer Jenkins
October 30, 2017