Enviva and Finite CORE Team Up
October 21, 2020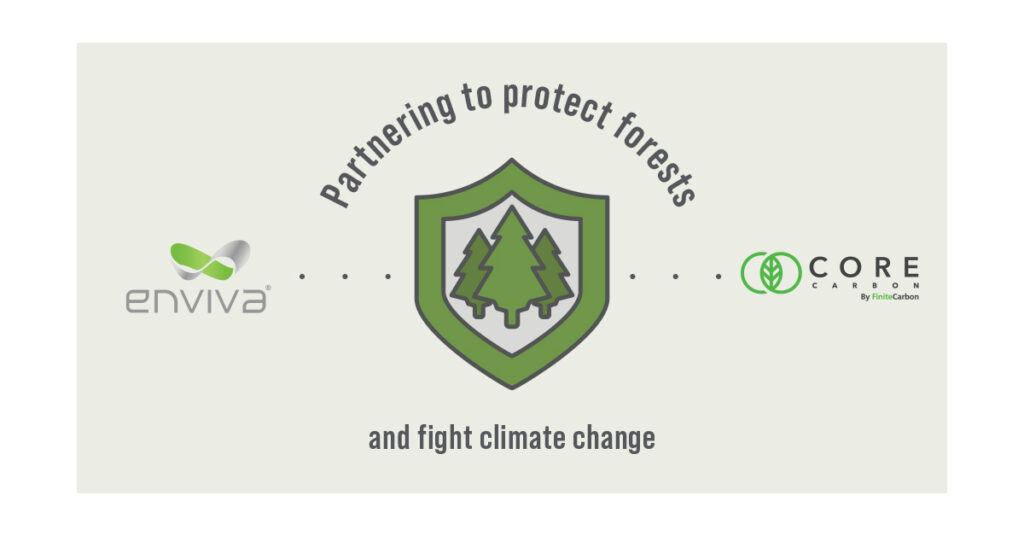 Today, we are thrilled to announce a new partnership that will enable us to offer yet another tool for landowners in our regions to engage directly with conservation opportunities.
We are working with Finite Carbon on its innovative CORE program, which is a free digital platform that will enable private landowners with tracts as small as 40 acres to facilitate conservation via the carbon offset market. You may have heard about Finite and its new program via this recent article in the Wall Street Journal. At Enviva, we interact directly with landowners and suppliers every day, and we often have the chance to talk about conservation opportunities when we discuss our sourcing policies. With CORE, soon we'll be able to offer landowners with sensitive acreage a conservation opportunity that keeps carbon in forests, provides revenue via the carbon offset market, and allows them to defer harvest for 40 years — without requiring them to make a permanent commitment.
I am excited about this partnership because it directly relates to Enviva's mission to fight climate change. Our sustainably sourced wood pellets already provide a lower-carbon alternative to fossil fuels for energy generation; this partnership opens new avenues for private landowners in our supply regions to contribute to additional carbon storage by deferring harvest on their most sensitive lands. With CORE, landowners will have an accessible option to generate revenue from certain types of forests: they can keep bottomland hardwoods intact, rather than putting them up for sale.
As you may know, we already have numerous tools, like our Enviva Forest Conservation Fund, our Track & Trace® program, and our work with private landowners on longleaf restoration, not to mention our programs to write management plans and enroll landowners in American Tree Farm System® (ATFS®) and Forest Stewardship Council® (FSC®) Forest Management (FM) certification, that enable us to work directly with landowners on sustainable forest management, conservation, and restoration. There are as many landowners in the U.S. Southeast as there are different types of forests, and over the years we have learned that there is no solution that suits every single person or forest. CORE gives us another arrow in our quiver.
By working together to spread the word about CORE, Finite and Enviva will open up conservation opportunities for more landowners than either one of us could accomplish alone, and that's very good news for the climate.