Broad capabilities
Renewable energy experts
Enviva is led by a team of executives with decades of global experience in renewable energy, finance, manufacturing, and operations.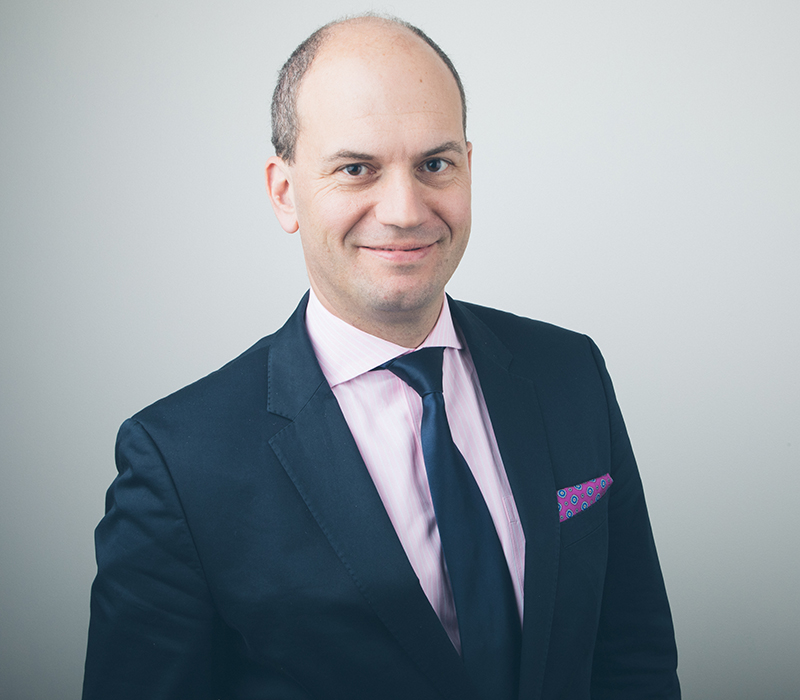 Thomas Meth
President and Chief Executive Officer
Mr. Meth is co-founder, President, and Chief Executive Officer of Enviva. Prior to his appointment to CEO, he held the position of Chief Commercial Officer and President and was instrumental in growing and scaling the company as well as establishing Enviva as a leader in sustainability progress and operational excellence. Mr. Meth has led Enviva's business development and sales and commercial customer relations teams as well as developed and oversaw the fiber procurement and sustainability teams to establish Enviva as an industry leader in environmental stewardship and sustainability standards. In addition, he has had oversight of the company's broader plant and port operations and global public affairs initiatives.
Outside of Enviva, Thomas led the launch of the U.S. Industrial Pellet Association (USIPA) in 2011, a not-for-profit wood energy sector trade association promoting sustainability and safety practices within the industry and advocating for wood energy as a smart solution to climate change where he currently serves as Chairman. He has also served as Treasurer and founding board member of #forestproud, a program that promoted and supported forest climate solutions.
Mr. Meth holds a Bachelor of Commerce from Vienna University of Economics and Business Administration in Austria as well as an M.B.A. from the University of Virginia Darden School of Business. Originally from Vienna, Austria, Thomas currently resides in Washington, D.C. with his wife, two daughters, and their dog. In his free time Mr. Meth enjoys spending time with his family, playing tennis, skiing and traveling.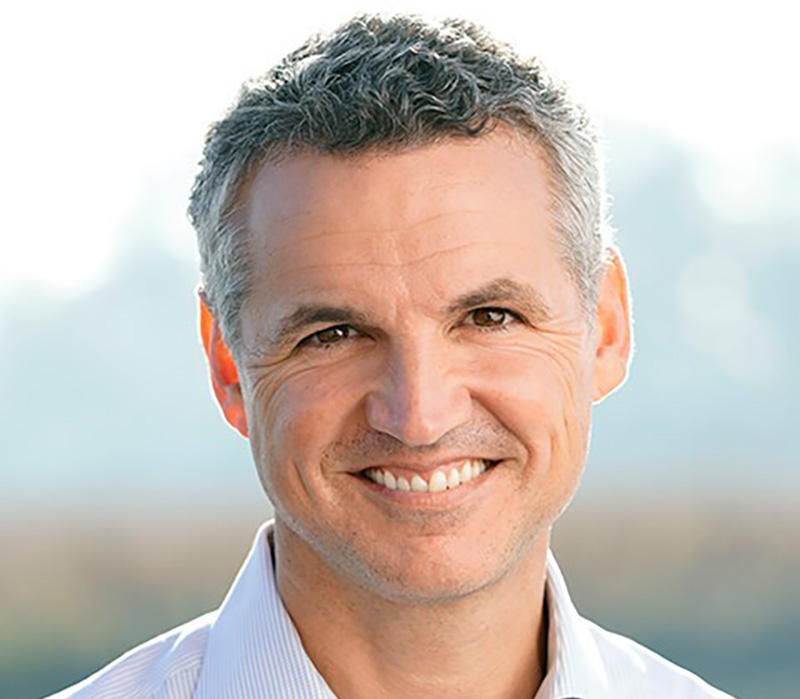 Glenn Nunziata
EXECUTIVE VICE PRESIDENT AND CHIEF FINANCIAL OFFICER
Mr. Nunziata has served as Executive Vice President and Chief Financial Officer of Enviva Inc. since August 2023. In this role, Mr. Nunziata leads Enviva's finance, accounting, and IT organizations and provides strategic financial leadership to support the company's growth trajectory. Most recently, Mr. Nunziata served as CFO of Smithfield Foods Inc., an $18 billion company that owns and operates processing facilities across the U.S. and works with thousands of farmers and landowners each year managing its diversified supply chain. Prior to his tenure at Smithfield, he held various positions of increasing responsibility at EY over the span of 19 years, most recently as a Partner in Assurance Services. Mr. Nunziata holds a Bachelor of Science and a Masters in Accounting from James Madison University. Mr. Nunziata currently serves as Vice Chairman of the Board of Directors of StoneBridge School and sits on the Board of Advisors for the College of Business at James Madison University.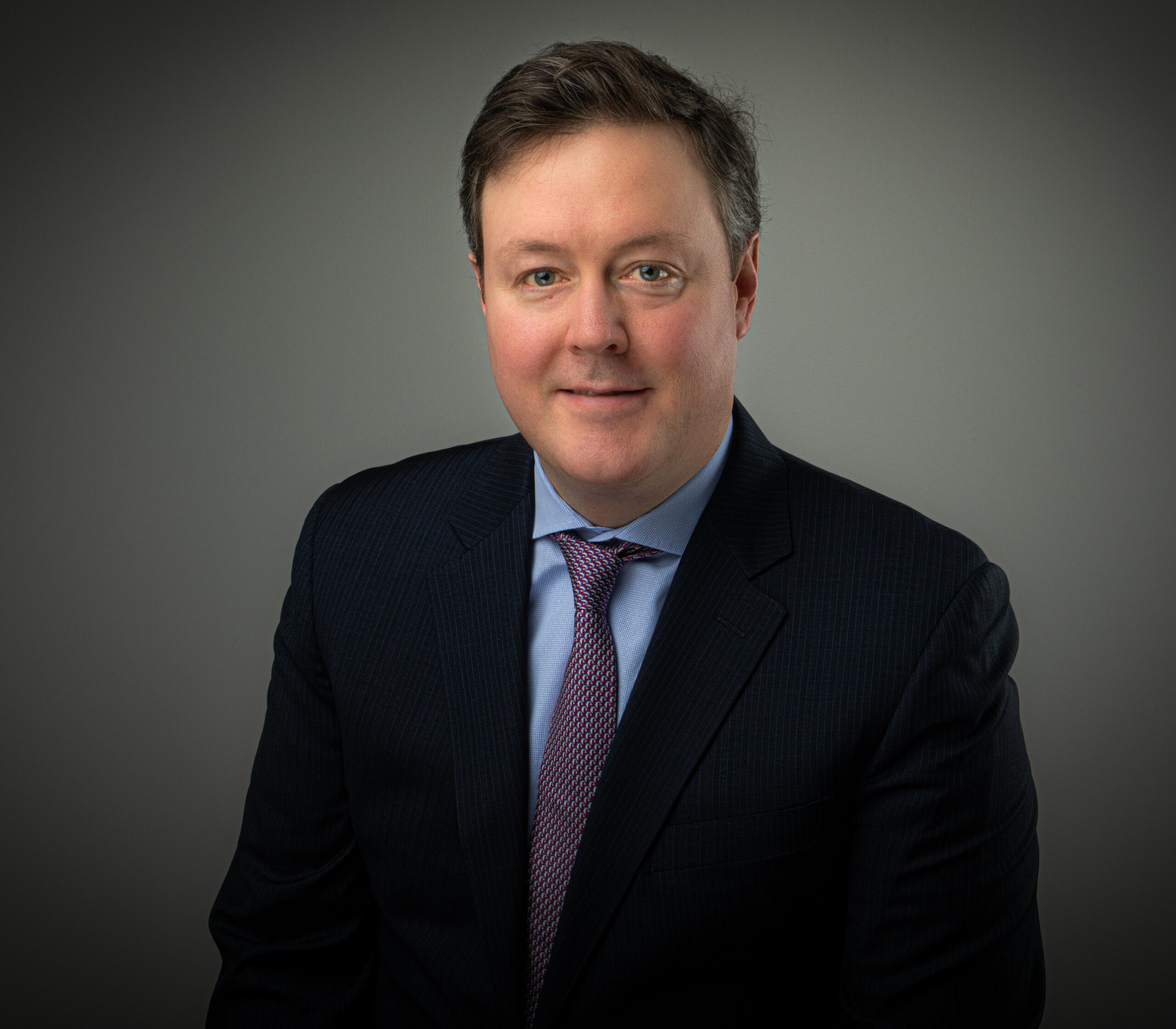 John-Paul Taylor
senior vice president and chief commercial officer
Mr. Taylor has served as Senior Vice President and Chief Commercial Officer since January 2023. Formerly, he was    Senior Vice President, Sales & Fulfillment since June 2022 as well as Senior Vice President, Optimization and Origination since March 2020. He joined Enviva as Vice President, Optimization and Origination in February 2014. He has been an integral part of the sales and marketing team, spending the last several years developing new markets in Asia, most significantly in Japan, and now leads our Asia Pacific team. Mr. Taylor is responsible for sales processes as they relate to managing existing Enviva customer contracts and executing new long-term wood pellet offtakes and related freight contracts, leading Enviva's contract fulfillment process from inception to fulfillment. He also analyzes the broader market at large in order to deploy customized logistical solutions for customers to improve the Enviva value chain. Prior to joining Enviva, Mr. Taylor served as Vice President of Biomass Brokerage at Evolution Markets, where he developed and grew the company's biomass business. He holds a B.A. in Commerce and an M.A. in International Economics and Finance from Ryerson University in Toronto and graduated from the Carbon Finance & Analytics Programme at the London Business School.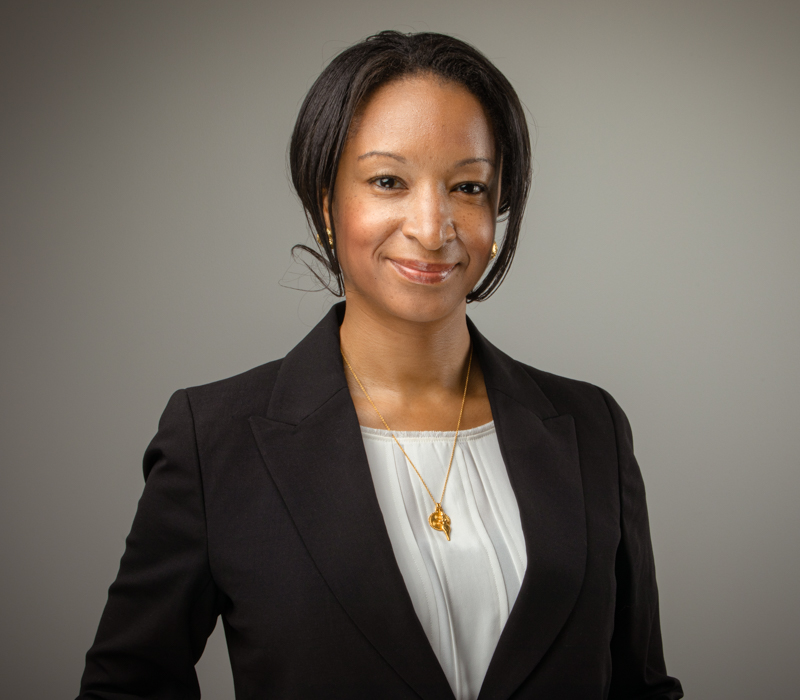 Brandi Colander
senior vice president and chief sustainability officer
Ms. Colander has served as Senior Vice President and Chief Sustainability Offer since January 2023, charged with maintaining and enhancing Enviva's role as an industry leader in sustainability and environmental stewardship. She brings extensive policy, sustainability, and external affairs experience, most recently leading the enterprise sustainability portfolio at WestRock as Chief Sustainability Officer. Previous roles include Associate Vice President of Natural Resources and Energy at the National Wildlife Federation, Deputy Assistant Secretary for Land and Minerals Management at the United States Department of the Interior, Deputy General Counsel for the White House Council on Environmental Quality within the Executive Office of the White House, and an attorney at the Natural Resources Defense Council. Ms. Colander holds a Bachelor of Urban and Environmental Planning from the University of Virginia, a J.D. from Vermont Law School, and a Master of Environmental Management from Yale University.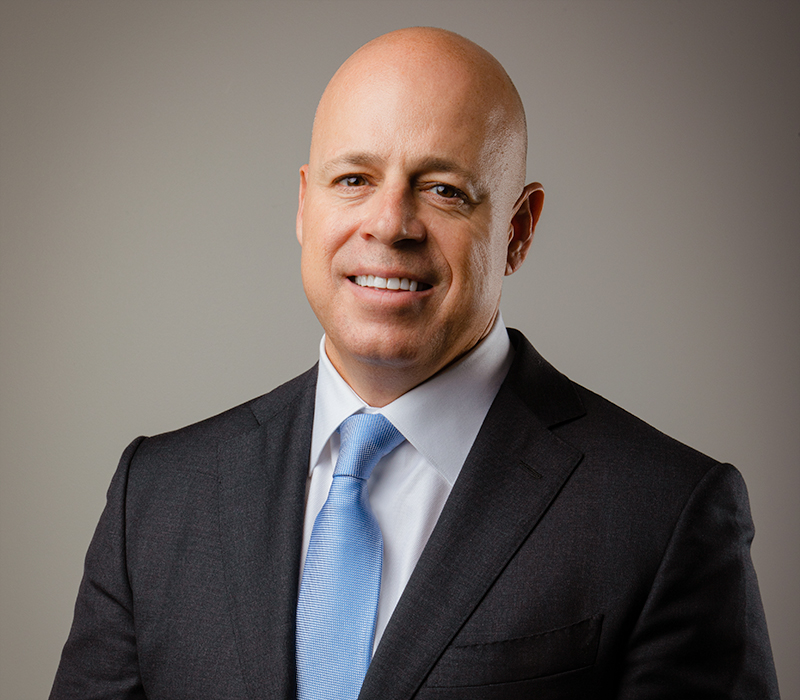 Mark Coscio
Executive Vice President and Chief Development Officer
Mr. Coscio has served as Executive Vice President and Chief Development Officer since September 2022. In this role, he leads Enviva's corporate development and construction functions. Mr. Coscio has an extensive background managing global engineering, procurement, and construction projects within the energy sector as well as hands-on experience on projects from the proposal phase through execution and commissioning. Most recently, he served as Senior Vice President, North, Central & South America at McDermott International, Ltd, after joining the company as Vice President, Petrochemical/Refining Operations in 2018. Prior to that, he held progressively increasing leadership roles at Chicago Bridge & Iron Company from 2007 to 2018.
Mark has a Bachelor's Degree in civil engineering with a project management specialty from Texas A&M University. He holds a Master of Business Administration from the Kenan-Flagler Business School at the University of North Carolina, Chapel Hill.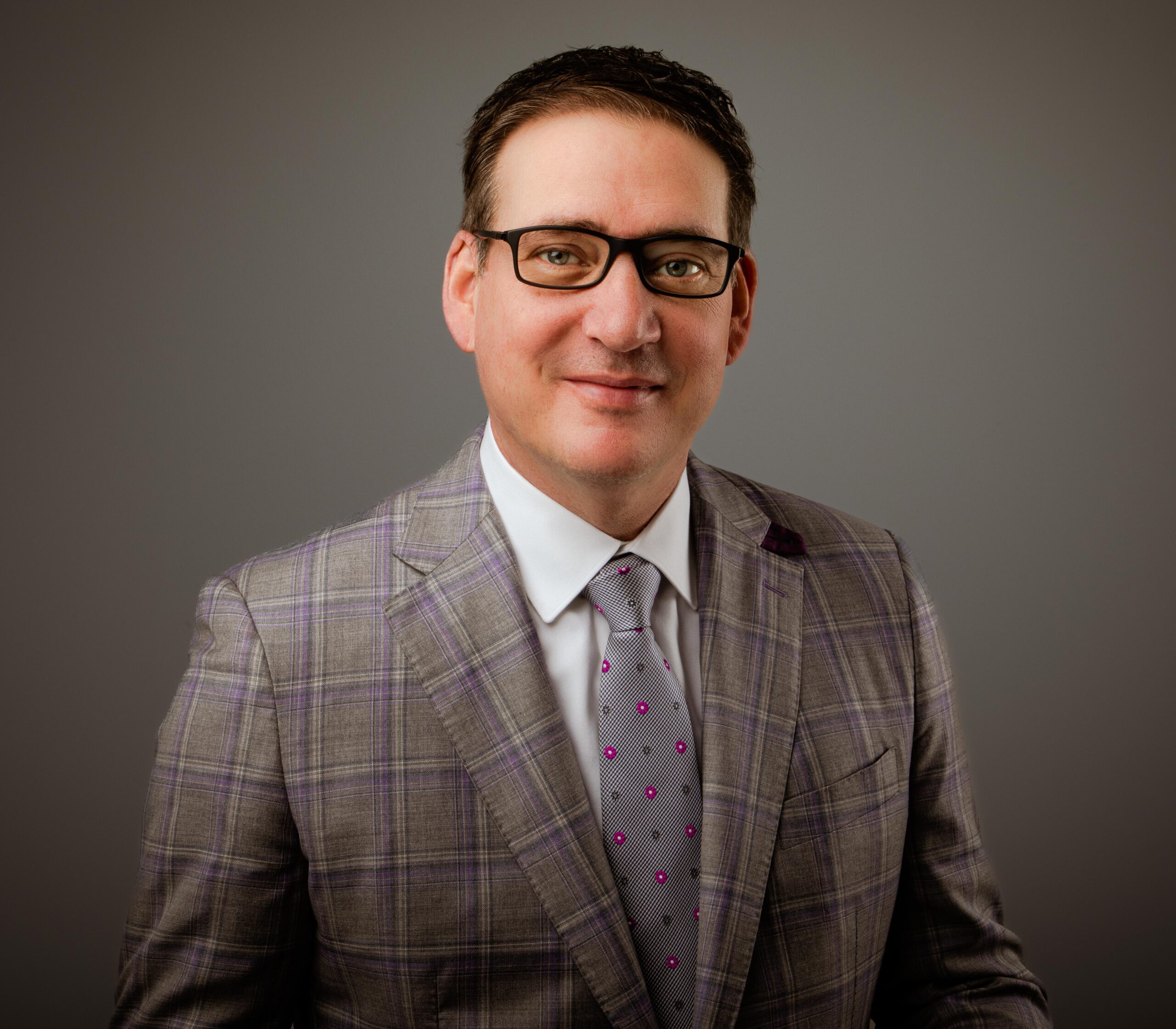 Craig Lorraine
senior vice president, fiber, logistics, and port operations
Mr. Lorraine has served as Senior Vice President, Fiber and Sustainability Operations since June 2022 and prior to that, as Senior Vice President, Commercial and Sustainability Operations since April 2021. He joined Enviva as Vice President, Customer Fulfillment in April 2018. He is responsible for executing Enviva's fiber procurement strategy, ensuring the company has the best-suited fiber to produce our sustainable wood pellets. In addition, he leads port operations, inland logistics, and sustainability operations as it relates to Track and Trace® and the operational audits of Enviva's plants. Mr. Lorraine brings years of experience in the manufacturing industry where he expanded his knowledge in supply chain management and business development. From July 2014 to April 2018, Mr. Lorraine worked in the automotive industry at Motus Integrated Technologies, serving as a Vice President. Previously, he worked as Director, Global Headliner Products at Lear Corporation for four years and at Piston Automotive as Director of Business Development for six years. Mr. Lorraine holds an M.B.A. from Davenport University and a B.A. in Psychology from Albion College.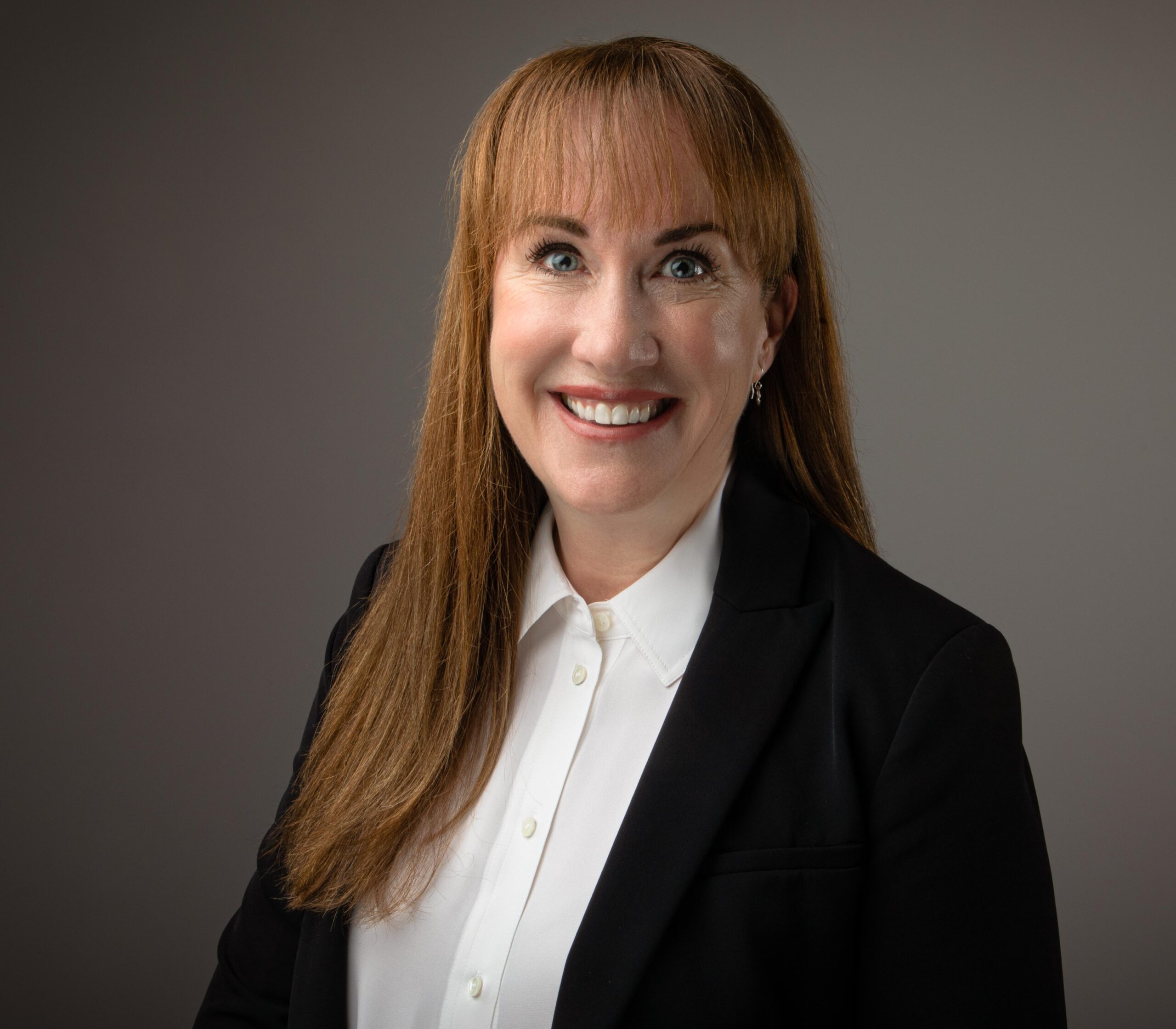 Kate Walsh
Senior Vice President, Investor Relations & Corporate Communications
Ms. Walsh has served as Vice President, Investor Relations since March 2021. Prior to joining Enviva, Ms. Walsh spent six years at EnLink Midstream, an energy company headquartered in Dallas, Texas, where she was Vice President, Investor Relations & Tax. Prior to that, she was the Director of Tax & Investor Relations for Niska Gas Storage, an energy-focused master limited partnership headquartered in Calgary, Alberta, Canada. Ms. Walsh holds a Bachelor of Commerce in Accounting from Dalhousie University, in Nova Scotia, Canada, and is a Certified Public Accountant.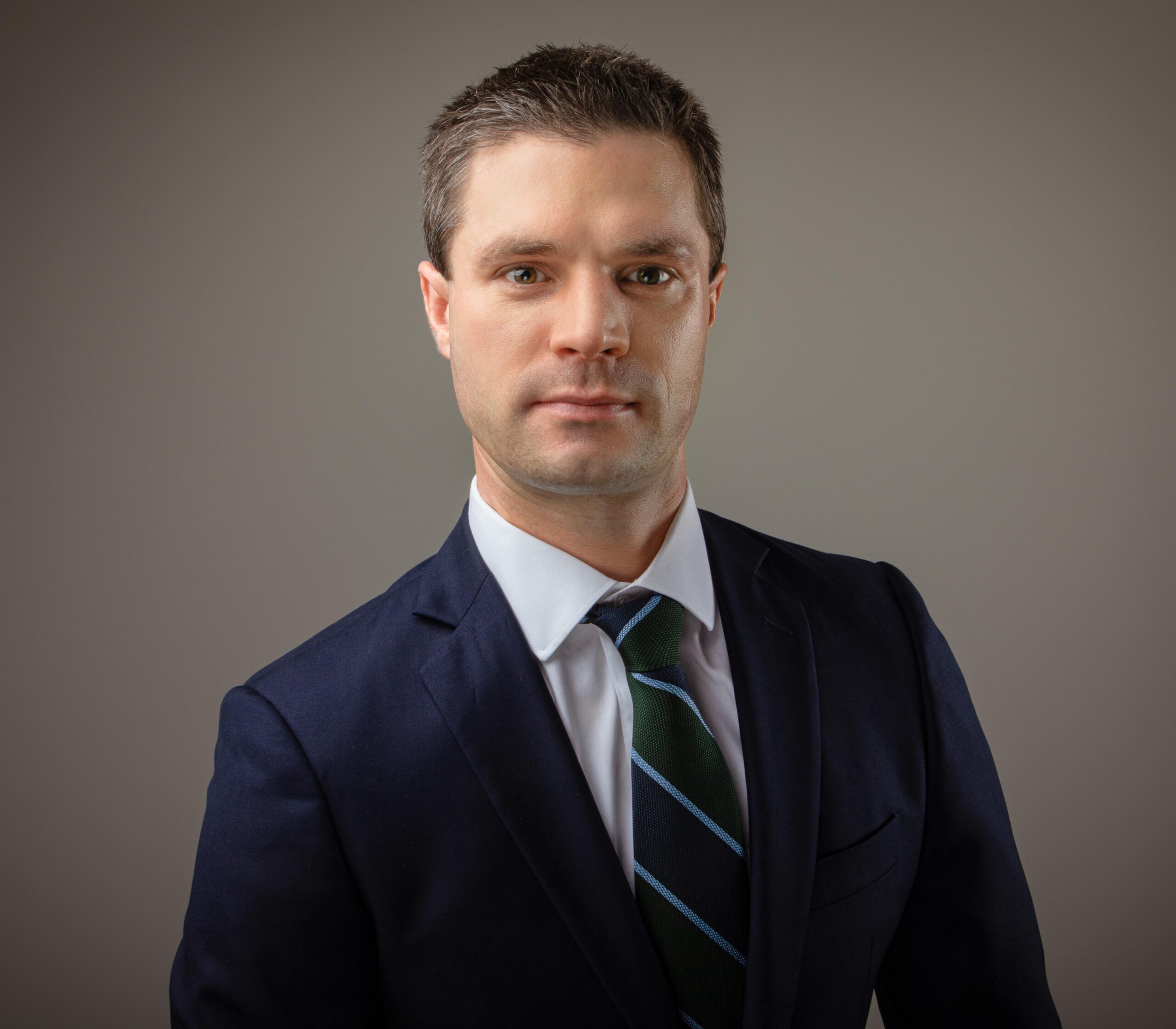 Jason Paral
senior vice president, general counsel, and secretary
Mr. Paral has served as Senior Vice President, General Counsel, and Secretary since January 2023. He is also Enviva's Chief Compliance Officer. Previously, he held a series of positions at Enviva with increasing responsibility, first as Assistant General Counsel beginning in June 2015, then as Vice President, Associate General Counsel, and Secretary beginning in February 2018, then as Deputy General Counsel beginning in March 2022. Prior to joining Enviva, Mr. Paral practiced law at Vinson & Elkins L.L.P., where, from February 2008 to June 2015, he represented borrowers, developers, sponsors, and investors in the renewable and traditional energy industries across a broad range of complex project development and project finance transactions, as well as mergers, acquisitions, and other corporate transactions. Mr. Paral holds a B.A. in Political Science from Western Illinois University and a J.D. from The George Washington University Law School.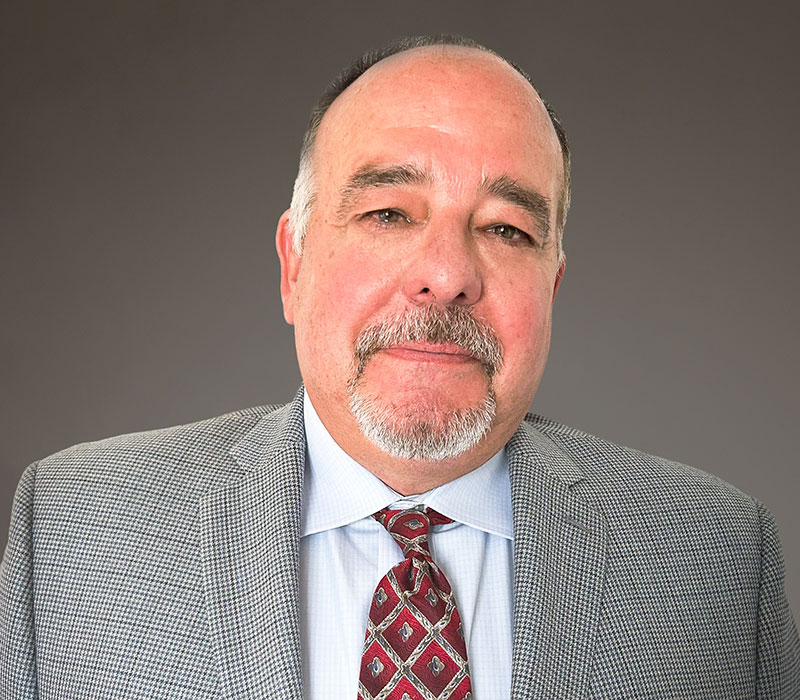 Mark Haser
Director, Operations
Mr. Haser has over 30 years of experience in manufacturing management in the wood products industry, in which he has been responsible for various aspects of the industry, including global operations and manufacturing, sourcing and procurement, inventory management, and supply chain, with a focus in the woody biomass space over the last decade.
Mr. Haser currently serves as Enviva's Director of Operations in which he is responsible for enforcing operational discipline across Enviva's manufacturing operations. He joined Enviva as the Cottondale, FL facility's Plant Manager when it was acquired from Green Circle in 2015 and remained with the organization due to his proven ability to increase safety and efficiency, while growing and developing high-performing teams.
Prior to Green Circle, Mr. Haser was Vice President of Manufacturing at Packaging Corporation of America, and previously served as Mill Manager at SP Newsprint and Boise paper products. Mr. Haser holds a BS in Mechanical Engineering from Louisiana Tech University.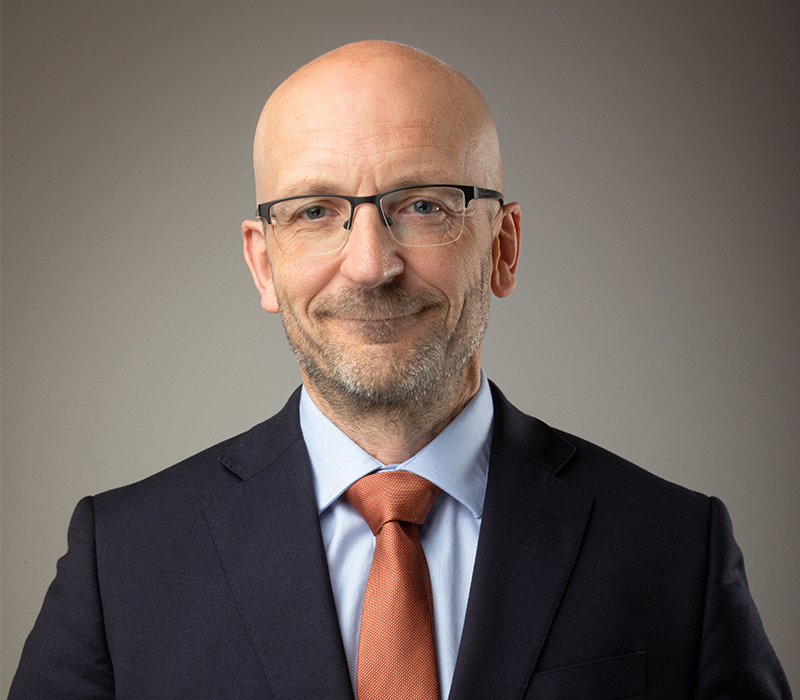 Jens Wolf
Vice President, Commercial and General Manager Europe
Mr. Wolf has served as General Manager, Europe since January 2020. He is responsible for regulatory engagement and market development in the region, and for managing our European team in York, Berlin, and London. Mr. Wolf brings over 20 years of experience in the power industry with more than a decade of focus on biomass-derived power and fuel sourcing. He joins Enviva from Drax Power where he was responsible for trading, fuel sourcing, logistics and new fuels development, ultimately serving as Commercial Director for almost four years. Previously, he served as Head of Asset Management and Development, Director with Ørsted A/S (formerly DONG Energy) for five years. At Ørsted, he managed the development of four coal-to-biomass conversion projects and the associated redesign of the fuel supply chain. He began his career in consulting at ICF International and McKinsey & Co. Mr. Wolf holds a M.Sc. in Economics from Copenhagen University and speaks Danish and Spanish fluently, among other languages.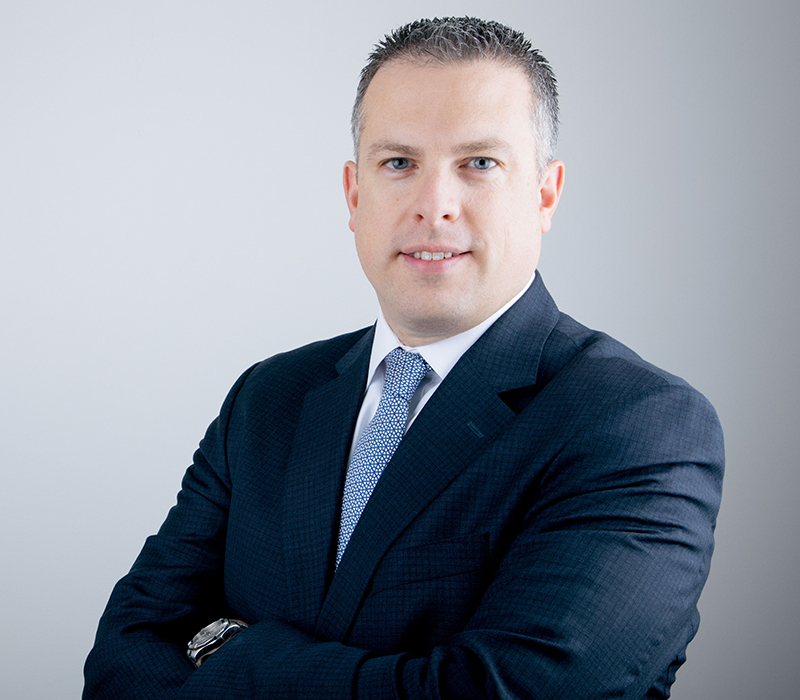 James Geraghty
Senior Vice President, Finance
Mr. Geraghty has served as Vice President, Finance since June 2018. Prior to that, he served as Vice President and Controller since January 2011. From July 2008 to January 2011, Mr. Geraghty was Project Manager at Rose Financial Services, a consulting firm that specializes in assisting early stage high-growth companies to scale their finance functions in preparation for private and public debt and equity offerings. Prior to that, he was Controller at The George Washington University Hospital since July 2002. From September 1999 to July 2002, Mr. Geraghty worked in the Assurance and Business Advisory Services of Arthur Andersen, LLP. Mr. Geraghty holds a B.S. in Accounting from Mount Saint Mary's University, an M.B.A. from the George Washington University School of Business and holds a Certified Public Accountant accreditation.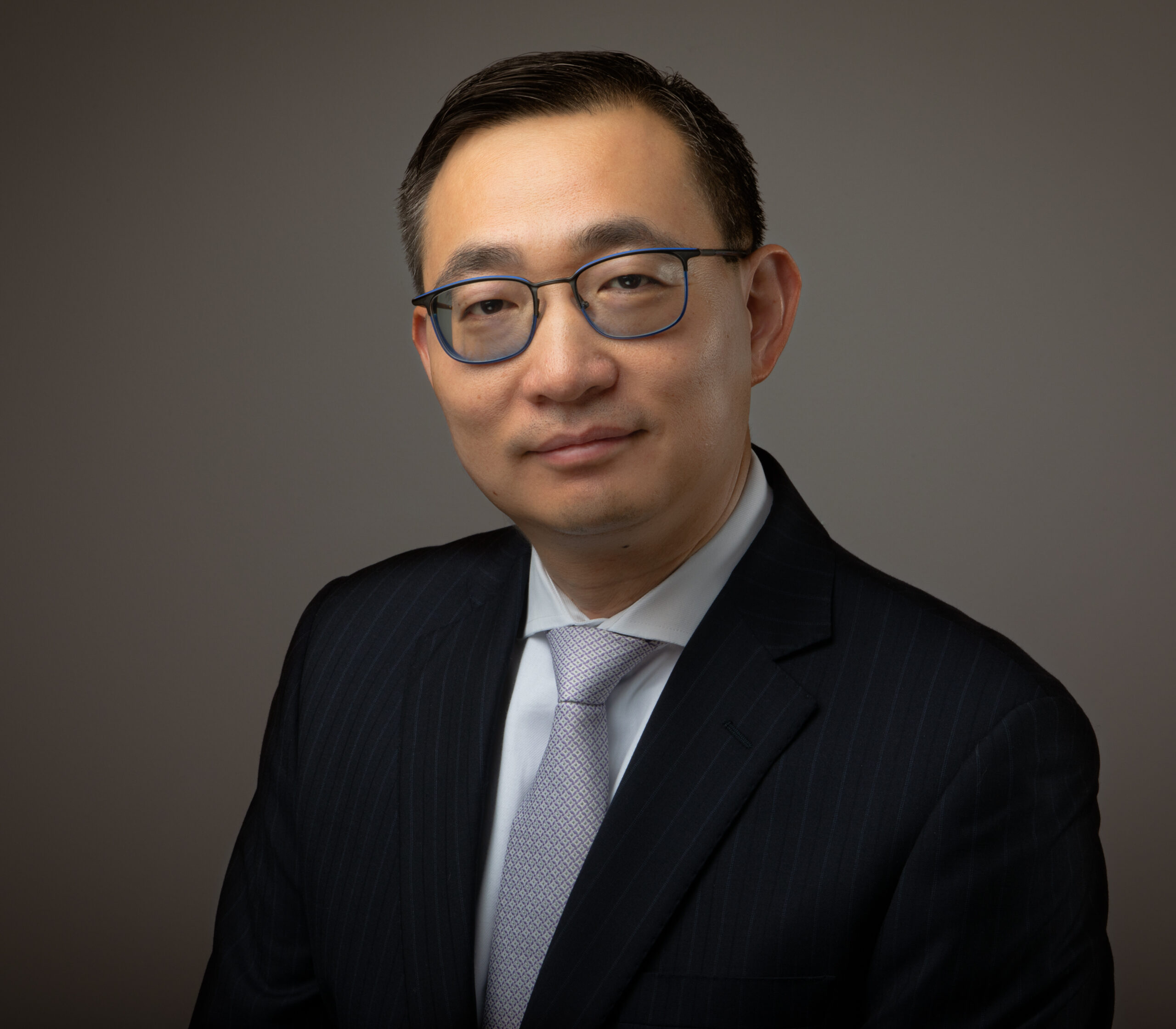 Wushuang Ma
Vice President and Treasurer
Mr. Ma has served as Vice President and Treasurer since June 2020. Mr. Ma joined Enviva in April 2017, first as the Director of Treasury before being promoted to Assistant Treasurer in 2019. Previously, he spent six years as Assistant Treasurer at Lightstone Group and gained experience from roles in treasury, financial planning and analysis, project financing, and capital markets coverage at Lend Lease Corporation and AXA Equitable. Mr. Ma holds a B.S. in Economics from the University of International Business & Economics in Beijing and a Master of International Business Studies from the University of South Carolina. He is a CFA Charterholder.