Leadership Insights
Inspiration from the industry's experts
Analysis, research and opinions from Enviva's senior leaders to share knowledge, inspire engagement, and broaden the dialogue around forests and climate.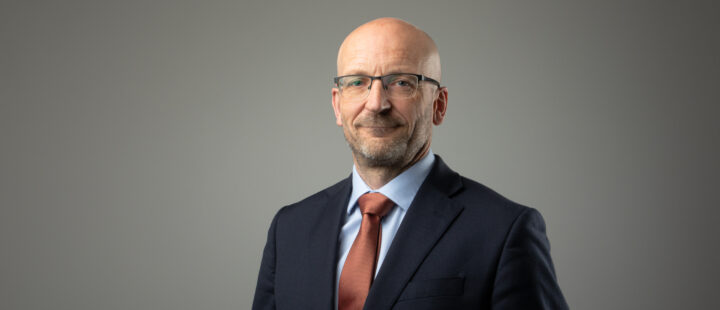 Op'ed in Altinget: Let's protect our biomass claims – without protest
Jens Price Wolf, Enviva's General Manager Europe, penned an opinion piece for Danish newspaper Altinget, elaborating on the EU's recent REDIII decision and why Denmark should now focus on rapid implementation.
Read the full article here.
April 25, 2023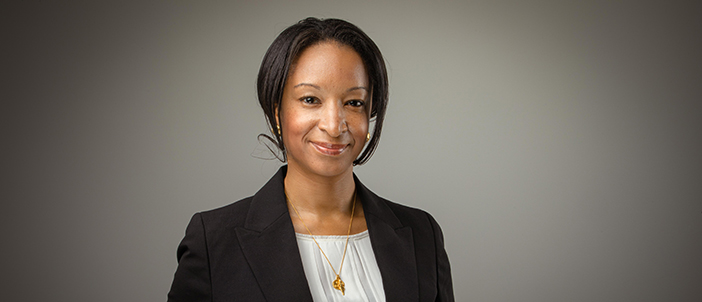 Biomass Magazine's Podcast Setting the Standard: Sustainability and Environmental Stewardship
Brandi Colander was recently interviewed by Biomass Magazine's Podcast "Setting the Standard" regarding her thoughts on her new role as Enviva's Chief Sustainability Officer, sustainability, and environmental stewardship.
Listen to the full podcast here.
March 24, 2023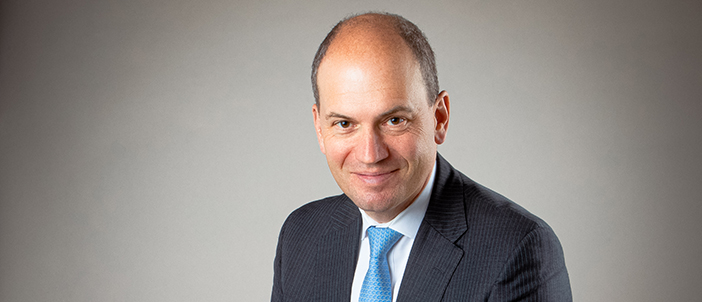 Connecting Market Leaders with Investors
Thomas Meth sat down with the Wall Street Transcript to discuss Enviva's growth trajectory and future outlook, particularly with opportunities to help defossilize hard-to-abate industries like lime, steel, SAF and cement.
Read his interview here.
February 20, 2023
Seeing the Forest: Sustainable Wood Bioenergy in the Southeast United States
As explored in our white paper, this webinar examines the sustainability, scientific, and economic principles – and controversies – pertaining to the biomass industry in the U.S. Southeast. Our goal is to find common ground on approaches and policies that can protect forest sinks while decarbonizing the energy sector.
May 20, 2020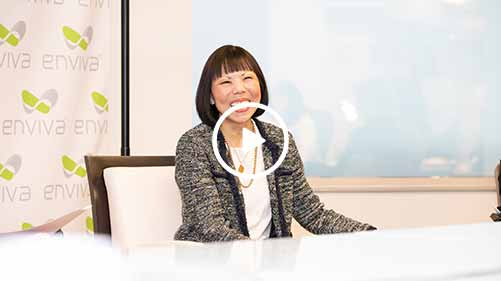 Advancing Diversity in the Boardroom
By Janet Wong, Enviva Audit Committee Chair and Independent Board Member
Minority women are responsible for 40% of consumer spending in the U.S., but they make up only 2% of corporate board membership. Wong, an Enviva Board Member and retired partner with KPMG, works with numerous high powered gender and minority focused nonprofits to advocate for bringing more diversity into the boardroom.
May 5, 2020

Enviva's Wood Pellets: A Low Carbon,
Renewable Solution
By John Keppler, Chairman and CEO
How 3.5 million metric tons of sustainable wood pellets allow heat generators and power producers to reduce their carbon footprint by up to 85% on a lifecycle basis and help meet their renewable energy generation goals. Enviva has generated an annualized total return to unitholders of about 24% since its initial public offering in 2015 and just this week reaffirmed its full-year distribution guidance in a COVID-19 environment.
April 1, 2020
How Renewable Wood Energy Can Help Solve the Climate Crisis
By John Keppler, Chairman and CEO
As climate change and global warming become more urgent, leaders around the globe are exploring new ways to solve the challenge of delivering secure, affordable, and sustainable energy. We need solutions available today – solutions like sustainable wood bioenergy.
March 10, 2020
The Future of Biomass
By Thomas Meth, Executive Vice President,
Sales & Marketing
When the wind doesn't blow and the sun doesn't shine, we do need energy, and we need energy coming from sources that are available with a very low carbon footprint. That is biomass.
October 24, 2019