At Enviva, we recognize that our future depends on thriving, abundant forests. Timberlands are one of America's greatest natural resources, and we are committed to keeping these forests healthy and growing.
We are pleased to share data from Enviva's Track & Trace® program, a one-of-a-kind system that makes it possible for us to track every ton of wood we buy to make our pellets, back to its origin in the forest or at a sawmill. Because of this traceability, we have a detailed understanding of the characteristics of the wood we use and the forests we touch, and we can pass this information along to our customers.
With Track & Trace®, or T&T®, we record the geographic location, age, and forest type for all of our primary wood. We know how and by whom each tract was harvested, as well as the proportion of wood that was sent to Enviva versus other forest products industry consumers.
T&T® is an important element of Enviva's Responsible Sourcing, and it complements our third-party sustainability certifications. This system delivers the information we need to tailor our sourcing practices to the specific needs of our operations, and enables Enviva to provide an unprecedented level of transparency, going above and beyond any other pellet producer or Southern forest products company.
Our most recent findings, which cover wood purchases from July 2018 through December 2018, are included in the infographic below:

As ourTrack & Trace® system matures, we expect to continue to incorporate our findings into our operations and procedures. We will update this website a few times a year, and to share what we learn in our Voices of Enviva blog.
We look forward to your feedback. To share any comments and questions on Track & Trace®, contact Jen Jenkins at jennifer.jenkins@envivabiomass.com.
1Primary wood is defined as the wood Enviva sources directly from the forest. During July – December 2018, approximately 80% of the wood Enviva received came from these primary sources and the remainder was wood residues sourced from sawmills and other wood processing facilities (secondary wood).
Track & Trace® Interactive Maps
Follow the links below to explore interactive maps that display additional information on the state of Southeastern U.S. forests and Enviva's wood supply.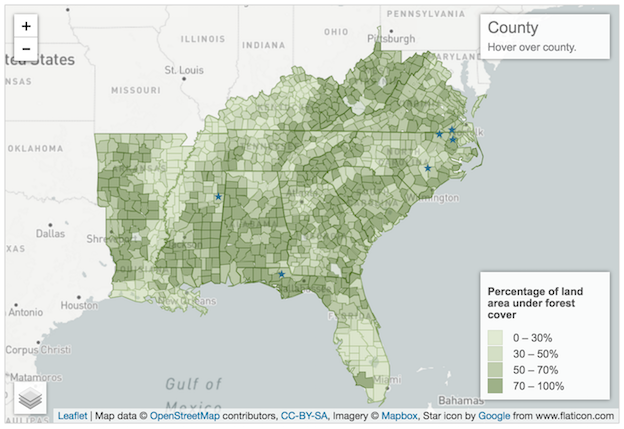 Map 1: Forest Trend Map
Data from USDA Forest Service's Forest Inventory and Analysis program on forest area and inventory.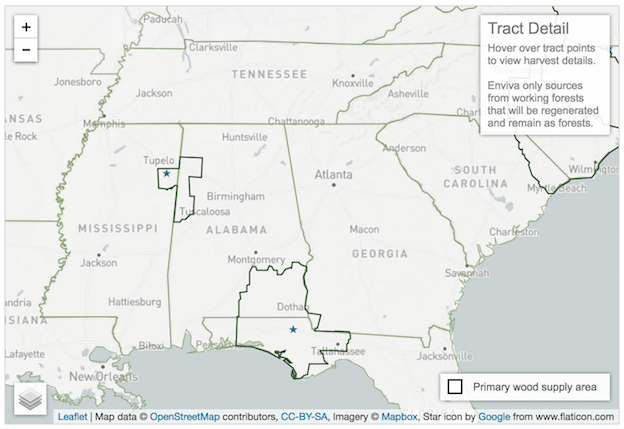 Map 2: Enviva Wood Supply Map
Tract-level detail on Enviva's wood sources.