US Forest Service's Inventory Program Supports Sustainable Forest Management in the U.S. South
April 18, 2018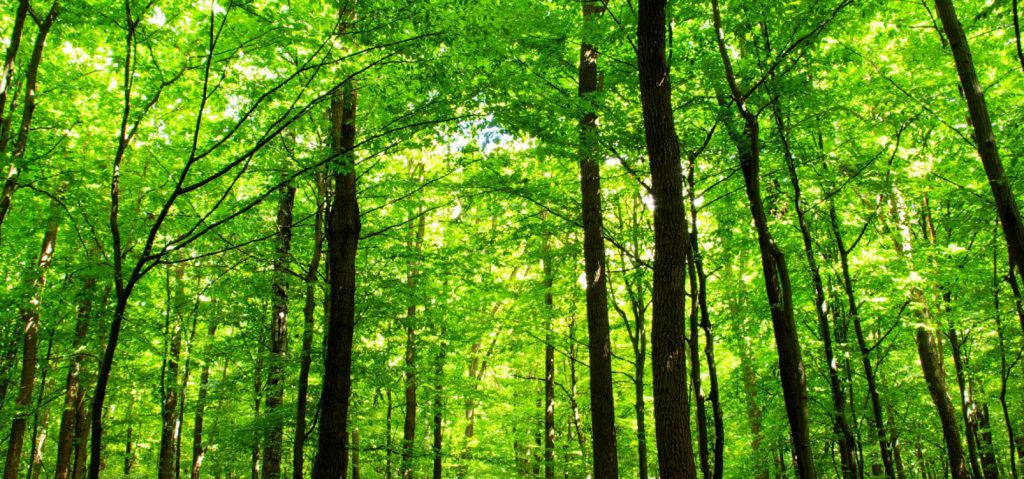 FIA Data Confirm Forest Growth in US South Outpaces Harvesting Rates
By Kim Cesafsky, Manager of Sustainability
You may have noticed a few changes to Enviva's Forest Trend Map page and Track & Trace (T&T) infographic after the latest T&T web release. Along with the usual details on our feedstock sourcing, we also added updated data from 2016 to the graphs which show forest landscape trends in the US South and in each of Enviva's individual supply areas. This information comes from the US Forest Service's Forest Inventory and Analysis (FIA) program, and it helps us illustrate a point that we at Enviva and others in the region's forestry industry take pride in: the US South is a robustly forested landscape with a timber resource that's growing far faster than its being harvested.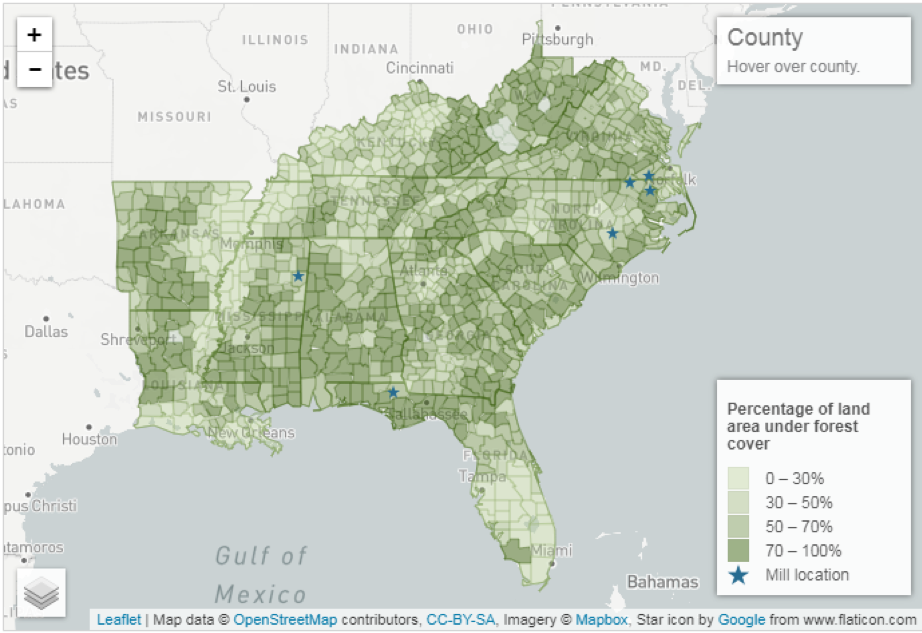 Not many natural resource industries can boast a similar track record of prolonged sustainable management, and as FIA data support almost every forest-related policy and industry decision made in the region, the program is an important player in Southern forestry's success story.
Keeping tabs on over 250 million acres of forest is no small task, however. FIA field staff continuously collect detailed forest measurements from over 300,000 sample plots across the country (nearly 90,000 plots in the Southern region alone), with each plot being revisited about every seven years.1 The end product is a comprehensive forest inventory database that's updated annually for each state.2
At Enviva, we primarily use these data for monitoring forest conditions in our supply areas, and we just recently added new 2016 inventory data from FIA to our Forest Trend Map page. While data collected two years ago may seem to be far from current, the truth is that these estimates are actually quite accurate and useful for guiding decisions made today.
The updated T&T infographic includes fresh estimates of forest area and inventory growth in Enviva's combined supply area between 2011 and 2016. As 2016 FIA data wasn't available for all Southern states when we ran this analysis, we substituted the most recently available 2015 or 2014 inventory data for Florida, Kentucky, Louisiana, and Tennessee. Our new analysis shows that from 2011 to 2016 forest area in our combined supply area increased by approximately 323,525 acres. Total forest inventory grew by an estimated 176,755,735 tons during the same period.
We at Enviva are transparent about our forest supply chain, including our monitoring methods. We can only have a fact-based discussion on the best way to be good forest stewards when we're using the same baseline, and so in addition to the description above, we also maintain a Data & Methods page where we provide a detailed description of how we use FIA, T&T, and other data sources to create the various summaries on our T&T web pages.
It's most important to focus on trends when monitoring a resource at the landscape scale, and the FIA program has a long track record of providing globally unparalleled tools and information that allow industry and others to make informed resource management and use decisions. So while it's easy for one to overlook or underestimate the importance of the FIA program, as a forester and self-declared data junkie, I am certainly grateful for the role it plays in helping us make decisions that support the sustainable management of our Southern forests.
---